Diana Krall: Glad Rag Doll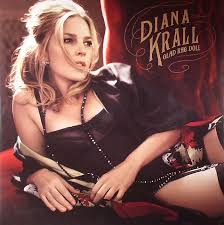 Diana Krall's Glad Rag Doll is an album of sweet contradictions.
Featuring 13 tracks that are wonderfully arranged to bring out Krall's smoky voice, this 11th studio album is both old and new, rustic and refined, poised but powerfully seductive.
Krall's diversity of style shows through with such elegance as she belts out timeless jazz, blues, and roots from the 1920s and 30s – songs she loved from her daddy's gramophone records.
Starting with the classic, We Just Couldn't Say Goodbye, the two-time grammy winner switches effortlessly to swing for tracks like There Ain't No Sweet Man That's Worth the Salt of my Tears, pares it down with the heartstoppingly beautiful Wide River to Cross and ends on a rather sombre note with When the Curtains Come Down.
Reminding us that our lives are a stage, Krall's views on life gives the album a flavor like no other. Some may've preferred the album to end on a sentimental high, but I must admit that Krall's hit this one right between the eyes.
I'm giving Diana Krall's Glad Rag Doll four out of five.
Watch my review of Diana Krall's Glad Rag Doll on AM Live! Channel NewsAsia