How to Apply Magnetic Lashes for Beginners | BEST Magnetic Lashes: MLEN
Now before you give up on wearing false lashes of any kind, you gotta read this!
This week, I explain how easy it is to apply magnetic lashes for beginners using the best magnetic lashes that I have tried and tested myself. Yup! So I can tell you, these magnetic lashes actually work. And they're a real game-changer!
Magnetic lashes that actually work
My youngest sister, Wylyn, introduced me to these soft magnetic lashes a couple of months ago because one of her friends was using them, a lot!
Wylyn said to me, "They look very natural! And you don't have to put on any makeup - mascara, eyeshadow, foundation, whatever, no need! You don't even have to draw on eyeliner!"
And I was like a fish on a hook. Sold!
I've always been using glue-on lashes simply because I didn't know any better or similar alternatives that would stick just as well.
Magnetic lashes vs lash extensions
I, for one, am so reluctant to try eyelash extensions for fear of having allergic reactions to the semi-permanent glue adhesive that's often being used.
But more than that, I can't for the life of me imagine going to sleep, waking up, washing my face and wearing these super long lashes day in and day out for six weeks or more! Not to mention, how hideous-looking they all become overtime when they start falling off lash by lash. I won't be able to resist pulling the rest of the remaining faux lashes out and whatever's left of my own lashes, inevitably.  
So, I really appreciate being able to remove the magnetic lashes at the end of the day, or whenever I want. Because truth be told, I hate wearing these things for extended periods of time, simply because they can become really annoying!
I can't rub my eyes. And sometimes when a single eyelash decides to be naughty, curling inwards instead of out, it's super pokey and I'll start tearing like nobody's business. Of course, I wanna look nice, but I also wanna be free.
I wanna be ME!
Best magnetic eyelashes
Anyway,  my sister was thinking of getting a pair of magnetic lashes to try so I thought okay, why not? Just give it a go, and I can tell you, I have been using magnetic lashes ever since! In fact, I've been wearing them, every other day, for more than six months!
I usually just bring them along with me, in the accompanying posh little pouch, and wear them in the car - while I'm waiting for the lights to change at the traffic junction.
Now before we go on any further, let me explain how easy it is to put them on. No it won't even take two seconds and no worries if you can't at first.
Remember, practice makes perfect!
How to apply magnetic lashes for beginners
STEP 1
Hold the applicator open with your index finger "stuck" in between, so it won't snap back together accidentally
STEP 2
Gently peel the lashes apart at the magnetic strip, and here's a tip. I always hold the lower lash in my left hand so it's easy for me to remember - L.L.L - lower lash in my left (hand).
STEP 3
Line up the lower lash to the lower half of the applicator, then line up the top lash to the top half of the applicator.
STEP 4
While holding the applicator open, just like you would hold an eyelash curler, carefully remove the finger that's "stuck" in between.
STEP 5
Look straight into the mirror, keep your eyes open, tilt back your head and bring the applicator close to the eye.
STEP 6
Line the top of the applicator to the top of your eyelid, as close as you can to your natural lash line. Hold it in place, then gently bring the lower half of the applicator to join up with the top half.
STEP 7
Do likewise for the other eye.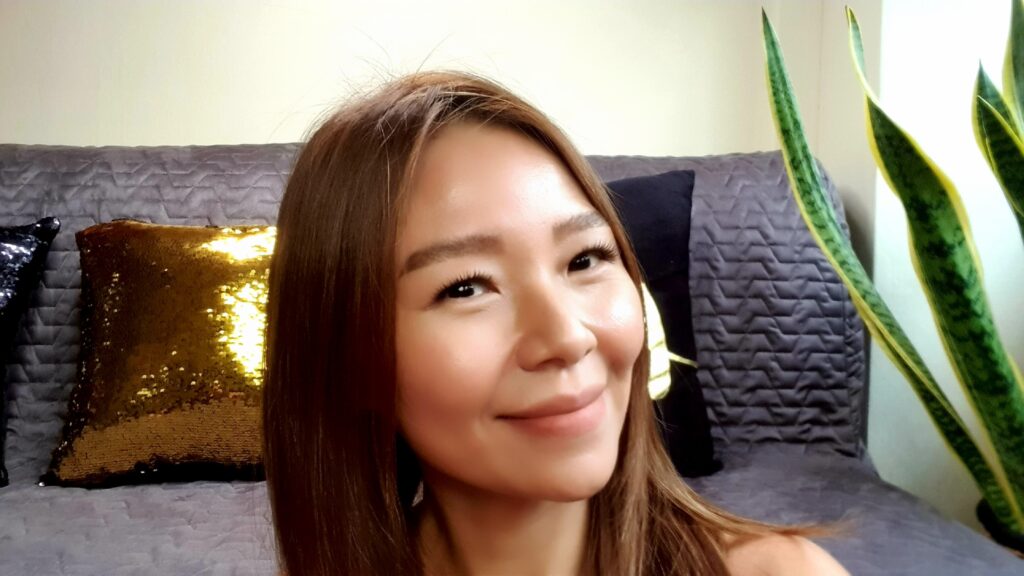 How to remove magnetic lashes?
Removing the magnetic lashes is even faster. Just gently pull them out with your thumb and index finger and they should slide right off. Then, keep them in the box and pouch provided.
MLEN magnetic lashes review
So, if you think about it, you're actually sandwiching your own eyelashes between two pieces of magnetic lashes. And because the MLEN magnetic strips are soft and pliable, they actually follow the contours of your eyes, lining them - giving you a polished look. That's why there's no need for eyeliners or mascaras. Now that's a game-changer! Saves you a ton of time and you'll look really nice! Especially on ZOOM!
Plus, they're completely safe to put on, too! You can wear them snugly with contact lenses. On top of that, because they don't contain any chemicals, mums-to-be can also wear them confidently. Your own natural lashes will still remain intact, I promise!
Nope, they're not supposed to hurt or feel uncomfortable in any way. So, if you feel like something's off, it probably is. Just remove them and do it again.
You might have to practice a couple of times to get it right but when you do, you can literally forget about them. They're very, very comfortable and you can wear them all day. They're wind-proof, but try not to swim or cry in them or they're gonna get all crusty and rusty.
Magnetic lashes - Pro tip!
As always, here's a pro-tip. Always bring the case and the applicator out with you in case you need to re-adjust them or your eyes are tired or itching and you just wanna remove those magnetic lashes, to have a good rub and you can! Just pop them back safely, into the box.
And that, in a nutshell, is how to apply magnetic lashes for beginners. I hope you got value out of this and if you did, like it and share it with your friends.
Get your MLEN magnetic lashes here, today! Free shipping in Singapore and Malaysia!
Till next time, you have a beautiful day!
Love, Lynette Tan
P.S. Follow @lovelynettetan for more! And check out @mlenasia, too!