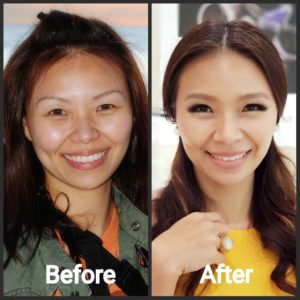 I had an interesting conversation with a girlfriend last Friday. And the only reason why I feel led to share this juicy bit is because I have an inkling that what she hinted at, in all probability, echoes your innermost thoughts too.
I was telling her that I was gonna be the brand ambassador for a certain French cosmetic company that takes an avant-garde approach towards the use of natural ingredients in all of their products. Their sense was that I too, enjoyed wholesome, natural beauty so logically I'd be the best person to speak for them.
Assuming that it was obvious to her that I was an advocate of natural beauty, I went on to elaborate on how they liked what I represented – how I enjoyed all of what nature had to offer, the sun, the sand, the sea…
And it was then that she expressed her utter disbelief that I haven't done anything to my face – no cosmetic surgical enhancements, no botox treatments nor cell replacement therapies!
Now, I'm not gonna lie.
Apart from losing a massive amount of weight, I have done things to my face, I have!
You must be like – Ah ha! I knew it! She couldn't possibly look like this and not have done anything to her face!
But believe you me, what I'd done so far is 100% au naturel, and I hope to share my bag of beauty secrets with you over the course of the next few weeks and months.
Point is, you don't have to break the bank or artificially alter your God-given cell structure just to look good.
With minimal time and effort, you can also be drop dead gorgeous, naturally!
Of course, I'm no beauty expert. I've just read tons of books and spoken to lots of people on these topics. Of course, I've also tried out most, if not all of what was suggested in those books.
In fact, I have creatively combined these diverse approaches and techniques in a way that works for me. And who knows? These tricks might work for you too!
So please let me know if you have any burning questions about how I achieve certain looks, do leave me comments and suggestions below if there's a particular topic you'd like me to yak about and we'll chat soon!
Love,
Lynette Tan